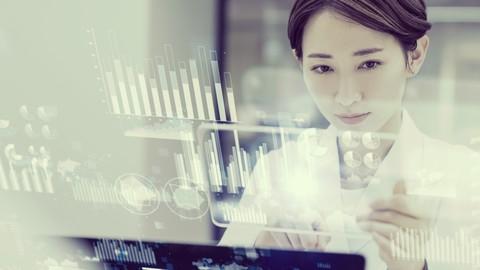 Last Updated on October 5, 2023 by GeeksGod
FREE Software Engineering Course with EA's Free Job Simulation Program 2023: Are you passionate about video games and dream of becoming a software engineer in the gaming industry? Electronic Arts (EA), one of the world's leading video game companies, is offering an incredible opportunity for students to experience the life of a Junior Software Engineer through their free Job Simulation program. In this blog post, we'll dive into what this program entails and why it's a must-join for aspiring software engineers.
What is the EA Job Simulation Program?
The EA Job Simulation Program is a unique opportunity for students interested in software engineering to get a taste of what it's like to work at Electronic Arts. It's a self-paced program that takes approximately 4-6 hours to complete and is designed to provide practical skills and experience directly from the gaming industry giant.
Why Should You Join?
Real Work Experience: One of the most significant benefits of this program is the opportunity to gain real work experience. You'll get an inside look at the day-to-day tasks and challenges faced by software engineers at EA. From writing feature proposals to improving inventory systems, you'll work on tasks that mirror real-world projects.
Flexible Learning: The program's self-paced nature allows you to fit it into your busy schedule. Whether you're a full-time student or have other commitments, you can learn at your own pace and reach your personal goals. It's a chance to upskill without the pressure of tight deadlines.
Learn Directly from EA: The program has been created by leaders at EA themselves. You'll receive instructions from the EA team and even have the opportunity to compare your work with real model solutions. This direct learning experience is invaluable for understanding the industry's standards and expectations.
Career Exploration: Nearly half of your waking hours are spent at work, so it's essential to make the right career choice. This program allows you to explore whether a career in software engineering at EA is the right fit for you. You can gain insights into the company culture, work environment, and the challenges you'll face in your future career.
Interview Preparation: When you complete the program, you'll not only have practical skills but also an understanding of the role. This experience can give you a significant advantage in interviews, making you job-ready and confident when discussing your potential contributions to EA.
Certificate of Completion: As a testament to your hard work and dedication, you'll earn a personalized completion certificate upon finishing the program. This certificate can be a valuable addition to your resume and professional network.
What Will You Learn?
The program covers a range of tasks that provide a comprehensive understanding of software engineering in the gaming industry. Some of the key skills you'll gain include:
Feature Proposal: You'll learn how to write a proposal for a gameplay feature that could be added to a life simulation game, similar to The Sims. This involves enhancing your communication, feature design, and proposal writing skills.
Class Design: You'll create a class definition for an interactable object in a game, focusing on object-oriented design principles.
Inventory System Improvement: You'll work on improving a simple inventory system by learning code analysis, data structures, and code readability.
Character Creators: You'll describe how to create a modular character creator, similar to the ones used in popular games like The Sims. This task involves feature design and understanding game engine technology.
Conclusion
If you're an aspiring software engineer with a passion for gaming, the EA Job Simulation Program is an excellent opportunity to kickstart your career. With real work experience, flexible learning, and direct guidance from industry leaders, this program can be a game-changer in your journey towards becoming a software engineer in the gaming industry. Register now to embark on this exciting adventure with Electronic Arts and gain the practical knowledge needed to excel in your future career.
Don't miss out on this chance to turn your passion for gaming into a rewarding career in software engineering. Join the EA Job Simulation Program today and level up your skills with one of the biggest names in the gaming industry. Your journey to a career at EA starts here.
---
---
Welcome to GeeksGod Watch out for fake job offers asking for money. Legitimate jobs

never

charge fees. Trust your instincts and stay safe.