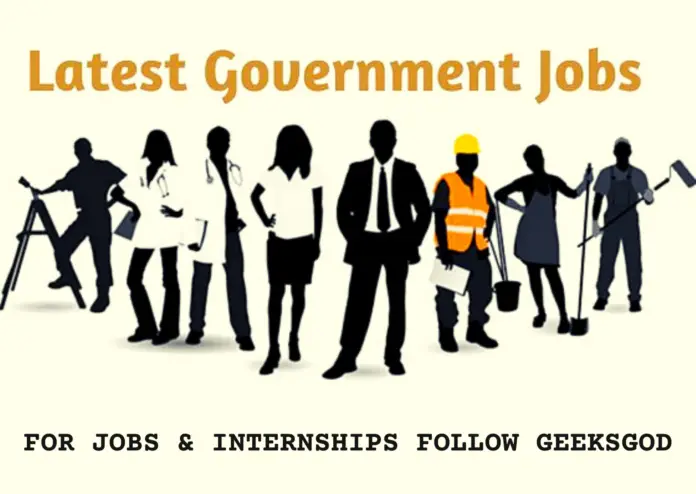 Unveiling the Path to Becoming an IAS Officer: A Journey of Excellence
Journey to Becoming an IAS Office: In the vast realm of civil services, the Indian Administrative Service (IAS) stands as the crown jewel, captivating the aspirations of countless young minds across the nation. The IAS not only represents a prestigious career but also offers an opportunity to serve the country and contribute to its growth and development.
how to prepare for ias from childhood: However, this journey demands much more than just ambition; it requires a relentless pursuit of excellence, a dedication to public service, and the will to make a positive impact on society. Let's embark on an extraordinary voyage, unveiling the unique path to becoming an IAS officer in India.
The Magnitude of the IAS Dream: Journey to Becoming an IAS Office
The first step to realizing the IAS dream is to comprehend the magnitude of this career choice. IAS officers hold pivotal administrative positions in various government departments, playing a crucial role in shaping and implementing policies. They have the power to bring about transformative changes in society, making their decisions integral to the nation's progress. This realization fuels the passion that will sustain aspiring candidates through the challenges that lie ahead.
ias officer qualification: Journey to Becoming an IAS Office
To be eligible for the Civil Services Examination (CSE), which selects candidates for the IAS, one must meet certain criteria. A candidate must be:
A citizen of India.
At least 21 years old and not older than 32 years as of August 1st of the exam year (with some age relaxations for certain categories).
A graduate from a recognized university or institution.
The Three Stages of CSE: Journey to Becoming an IAS Office (ias officer power)
The Civil Services Examination is a three-stage process, testing candidates' intellectual, analytical, and decision-making abilities. The three stages are:
Preliminary Examination (Prelims): The Prelims comprise two objective-type papers – General Studies (GS) and Civil Services Aptitude Test (CSAT). It serves as a screening test, and only those who clear the cutoff move to the next stage.
Main Examination (Mains): The Mains is a written examination consisting of nine papers, including essay writing, GS, and optional subjects chosen by the candidate. It is a critical phase where in-depth knowledge and analytical skills are tested.
Personality Test (Interview): The final stage is the interview, where candidates face a board of experts who assess their personality, leadership qualities, and suitability for a career in civil services. The interview is a blend of intellect and personality.
Preparation and Strategy: Journey to Becoming an IAS Office
Preparing for the IAS examination requires meticulous planning and a well-defined strategy. Candidates must focus on the following aspects:
Study Material: Choose reliable study material and resources that cover the entire syllabus comprehensively.
Current Affairs: Stay updated with national and international news, as current affairs are an essential part of the examination.
Practice and Revision: Regular practice and revision are crucial for retaining information and improving performance.
Mock Tests and Previous Papers: Take mock tests and solve previous year's question papers to understand the exam pattern and analyze performance.
Optional Subject: Choose an optional subject based on interest and strengths, as it can significantly impact the final score.
The Determination to Succeed:
The journey to become an IAS officer is arduous and demanding, testing candidates both mentally and emotionally. It demands perseverance and a strong determination to overcome failures and setbacks. Many aspirants attempt the examination multiple times before achieving success. It is crucial to stay positive and maintain the motivation to keep pushing forward.
The Art of Balancing: ias officer salary
Apart from rigorous preparation, aspirants must strike a balance between personal life and studies. The journey can be overwhelming, and taking care of one's physical and mental well-being is paramount. Regular exercise, meditation, and adequate rest are vital to maintain focus and sustain the long haul.
Inspiration and Mentorship: Journey to Becoming an IAS Office
Seeking inspiration from successful candidates who have achieved their dreams of becoming IAS officers can be motivating. Additionally, having mentors or experienced guides to offer guidance and support can significantly boost preparation and confidence.
Conclusion: how to become an ias officer after 12th
The path to becoming an IAS officer is indeed unique and demanding, but it holds the promise of a fulfilling career dedicated to public service and nation-building. The journey is not just about cracking an examination; it is about embracing a life of responsibility, accountability, and service. Aspiring candidates must remember that success is not solely measured by the rank obtained but by the impact they create through their actions as IAS officers.
Embrace the uniqueness of this path, and with dedication and perseverance, the dream of becoming an IAS officer can be transformed into a remarkable reality. So, embark on this extraordinary journey, armed with passion, determination, and the desire to serve, for the nation awaits its future leaders with open arms.
---
---
Welcome to GeeksGod Watch out for fake job offers asking for money. Legitimate jobs

never

charge fees. Trust your instincts and stay safe.
---
Be vigilant against deceptive job offers that demand payment. Legitimate job opportunities never involve any fees. Always remember, never pay any money under any circumstances. Trust your instincts and prioritize your safety.
Follow us on LinkedIn (122,000+ Follower) : Join Now
Important
All Company names, logos, and brands are the Intellectual Property of their respective owners. All company, product, and service names used in this website are for identification purposes only.
We are not associated with any company/agency/agent whose jobs posted on geeksgod.com, We are just an information provider for job openings. Read our Disclaimer Policy and Term of Service for more information
Who is youngest IAS officer?
The record for the youngest IAS officer is held by Anu Kumari, who achieved this milestone in the year 2017 at the age of 28. Her remarkable achievement is an inspiration for aspirants aiming to join the civil services at a young age.
What is the best age to start preparing for IAS?
There is no specific age considered as the best to start preparing for the IAS examination. However, most aspirants begin their preparation during their graduation or in the early twenties. Early preparation allows candidates to cover the vast syllabus thoroughly and gives them ample time to develop the required analytical and writing skills.
Which degree is best to become an IAS officer?
To become an IAS officer, any graduation degree from a recognized university is sufficient. There is no specific degree considered as the best for the IAS exam. Candidates can choose a subject of their interest for graduation as it will help them excel in that field and boost their confidence during the examination.
What is the highest post in IAS?
The highest post in the Indian Administrative Service (IAS) is that of the Cabinet Secretary of India. This position is the senior-most civil servant and acts as the head of the Indian Administrative Service.
How to Become an IAS Officer?
Becoming an IAS officer requires qualifying the Civil Services Examination (CSE), which is conducted by the Union Public Service Commission (UPSC). The CSE consists of three stages – Preliminary Examination, Main Examination, and Personality Test (Interview). Candidates need to clear all three stages with a high rank to be selected for the IAS.
How to become IAS officer in the first attempt?
Becoming an IAS officer in the first attempt is a commendable achievement that demands meticulous preparation and a focused approach. Aspirants should follow a disciplined study routine, solve previous years' question papers, take mock tests, and seek guidance from mentors. They must also stay updated with current affairs and strengthen their writing and analytical skills.
By combining hard work, dedication, and smart study techniques, candidates can increase their chances of cracking the IAS exam in their first attempt.
I hope these answers provide clarity on some common questions related to the IAS examination. Remember, success in the civil services journey requires not only academic knowledge but also perseverance, a positive mindset, and a genuine desire to serve the nation. Good luck on your IAS journey!