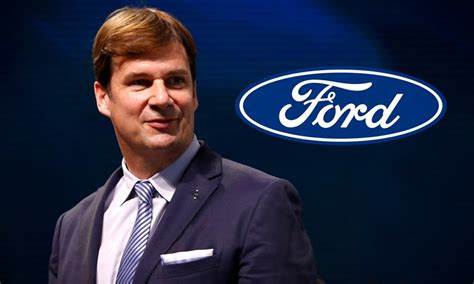 Jim Farley says both lithium and nickel are really the key constraining commodities in the lithium-ion batteries the company uses.
Before having a look at what Jim Farley said. Let us first have an idea about who Jim Farley is.
Jim Farley – CEO of Ford.
James Duncan Farley Jr., an American businessman who was born on June 10, 1962, serves as the CEO of Ford and a director of Harley-Davidson. His grandpa, who started working at Henry Ford's River Rouge Plant in 1918, served as an inspiration for his career in the auto industry.
Farley served as group vice president and general manager of Lexus before joining Ford in November 2007 and was in charge of all sales, marketing, and customer service initiatives for Toyota's luxury auto brand. Farley held the position of president, New Business, Technology, and Strategy, from May 2019 to February 2020. He held the positions of Executive Vice President and President of Global Markets from June 2017 until May 2019. He served as the CEO and Chairman of Ford Europe from 2015 until 2017.
Ford declared on August 4th, 2020 that Farley would take over as CEO of Ford on October 1st, 2020, replacing Jim Hackett. Hackett's retirement and appointment as a special advisor were also announced at the same time. In an effort to reinvigorate the motorbike manufacturer and get it ready for an electric future, Harley-Davidson CEO Jochen Zeitz nominated Farley to join the board of directors in July 2021.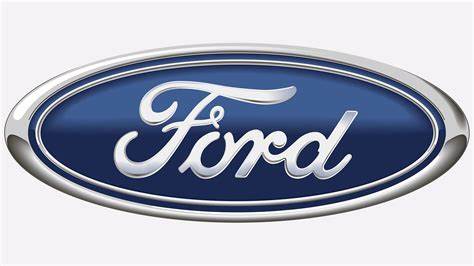 James Farley, CEO of Ford Motor Company, thinks battery supply chains may prevent businesses from switching to all-electric operations.
Farley discussed the difficulties in locating sufficient battery materials and processing them to manufacture batteries for an increased production of electric vehicles in an interview with Yahoo Finance Live from Ford's new BlueOval City manufacturing facility.
"First of all, batteries are the constraint here, it won't be the manufacturing site behind me. In the lithium-ion batteries that we use, both lithium and nickel are really the key constraining commodities. We normally get those from all over the world – South America, Africa, Indonesia, Southeast Asia. We want to localize that in North America, not just the mining but the processing of the materials."
The executive drew attention to the fact that the majority of raw metals mined in the US are exported to China for processing, a situation that the US is actively attempting to reverse through grants implemented under the Inflation Reduction Act and other investments.
"The major adjustment will be moving all of that processing and mining capacity onshore to the US. Like with semiconductors, it will be a massive undertaking "Farley remarked.
A mineral is first taken from the soil and processed to remove impurities before being sent to companies that make EV batteries. Before raw materials arrive at a battery manufacturing, they may have travelled up to 50,000 miles.
With more than 70% of the world's EV battery production capacity located within its borders, China leads the market, but its strength stems mostly from its capacity for refining. A vital mineral needed in lithium-ion batteries, graphite, is also produced in huge quantities in this nation.
The demand for the valuable minerals needed in batteries will rise along with the popularity of electric automobiles and trucks. The world's supply chains for mining and processing minerals will therefore be put to the test.
Lithium, cobalt, manganese, nickel, and graphite are the five minerals that the US has identified as "essential" to the EV transition and whose supply chains are under jeopardy. Concerns concerning the supply of minerals have previously been expressed by lawmakers and mining industry executives.
For instance, lithium is a crucial component of lithium-ion batteries, which Ford employs and which are the most widely utilised in the EV sector. An electric car battery typically uses 8 to 10 kg of lithium.
There would be "a significant push to get the material," according to Keith Phillips, CEO of Piedmont Lithium, who previously told Yahoo Finance that there won't be enough of it in the globe by 2035 to support that much output.
Between 2020 and 2030, the demand for lithium-ion batteries is anticipated to more than double. In order to meet benchmark net-zero goals, 300 million electric vehicles are projected to be on the road by 2030.
If you want to read more articles like this and keep yourself updated, follow – GeeksGod