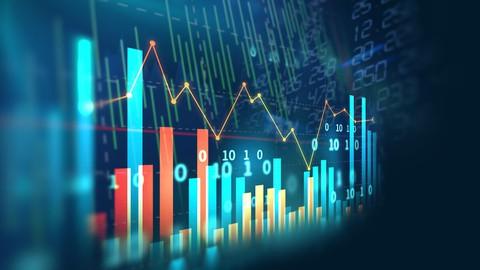 How to Become a Pilot in India 2023: Soaring High in the Skies
A Comprehensive Guide to Becoming a Pilot in India 2023: Are you fascinated by the idea of flying high in the skies and exploring the world from a different perspective? Becoming a pilot is a dream cherished by many, and in India, it is an esteemed profession that commands respect and admiration. As the aviation industry continues to grow and evolve, the demand for skilled pilots is on the rise. If you are eager to pursue a career as a pilot in India in 2023, this comprehensive guide will navigate you through the path to fulfilling your aviation aspirations.
In this blog, I am going to answer following questions how to become pilot after 12th,salary of pilot in India,pilot course fees in India government,how to become a pilot salary and pilot school in india
1. Understanding the Role of a Pilot:
Before embarking on your journey, it's essential to understand the responsibilities and role of a pilot. A pilot is not just a person who operates an aircraft; they are responsible for the safety and well-being of the passengers and crew onboard. From take-off to landing, a pilot must handle various critical tasks, ensuring a smooth and secure flight.
2. Educational Requirements: A Comprehensive Guide to Becoming a Pilot in India 2023
To pursue a career as a pilot, you must meet certain educational requirements. The minimum educational qualification for a Commercial Pilot License (CPL) is 10+2 or its equivalent with Physics and Mathematics. Additionally, you must pass a medical examination conducted by the Directorate General of Civil Aviation (DGCA).
3. Choose the Right Pathway:
In India, there are two primary pathways to become a pilot – through a government-recognized flying training institute or through a cadet pilot program with an airline. Each pathway has its advantages, and aspiring pilots must carefully consider their options before making a decision.
4. Join a Flying School:
If you choose the flying school route, enroll in a government-approved flying training institute. These institutes offer comprehensive training programs that cover various aspects of flying, including ground training, simulator training, and flight training. The training period may vary depending on the course you choose, but it typically takes around 12 to 18 months to complete.
5. Clear the DGCA Examinations:
After completing your flying training, you will need to appear for the DGCA examinations. These exams assess your knowledge and understanding of various aviation subjects, including air navigation, meteorology, air regulations, and aviation law. Clearing these examinations is a crucial step towards obtaining your CPL.
6. Accumulate Flight Hours:
To obtain a CPL, you must accumulate a certain number of flight hours. The exact requirements may vary, but generally, you need to have a minimum of 200 hours of flight time, including solo and cross-country flying.
7. Obtain a Commercial Pilot License (CPL):
Once you have completed the required flying hours and passed the DGCA examinations, you can apply for a Commercial Pilot License. The CPL allows you to fly as a co-pilot with an airline and gain valuable experience.
8. Gain Experience as a Co-Pilot:
After obtaining your CPL, you will start your career as a co-pilot with an airline. As a co-pilot, you will continue to gain experience and flight hours, gradually progressing to more responsible roles.
9. Upgrade to an Airline Transport Pilot License (ATPL):
As you accumulate more flying hours and experience, you can upgrade to an Airline Transport Pilot License (ATPL). The ATPL is the highest level of pilot certification and allows you to become a captain of an aircraft.
10. Pursue Specializations and Advancements:
As a pilot, there are numerous opportunities for specialization and advancement. You can choose to become a flight instructor, pursue a type rating for specific aircraft, or even transition to corporate or cargo flying.
In Conclusion: A Comprehensive Guide to Becoming a Pilot in India 2023
Becoming a pilot in India in 2023 is an exciting and rewarding journey. It requires dedication, perseverance, and a passion for flying. With the right education, training, and determination, you can soar high in the skies and make your dreams of becoming a pilot a reality. Embrace the thrill of aviation, and let your wings take you to new horizons in the world of flying. Happy flying!
---
Be vigilant against deceptive job offers that demand payment. Legitimate job opportunities never involve any fees. Always remember, never pay any money under any circumstances. Trust your instincts and prioritize your safety.
Follow us on LinkedIn (122,000+ Follower) : Join Now
Important
All Company names, logos, and brands are the Intellectual Property of their respective owners. All company, product, and service names used in this website are for identification purposes only.
We are not associated with any company/agency/agent whose jobs posted on geeksgod.com, We are just an information provider for job openings. Read our Disclaimer Policy and Term of Service for more information