Last Updated on September 5, 2023 by GeeksGod
Oracle Job Openings 2023
Oracle Cerner is growing and looking for a new Delivery Consultant I. As a Delivery Consultant I, you will be expected to consult with clients on current workflows and configuration, upgrade implications, system changes and enhancements and ongoing system maintenance.In this role, you will need to complete client-specific design, configuration and troubleshooting within appropriate tools.Additionally, complete full solution build with accountability for build quality score and follow up actions. Develop and execute test plan and test script execution and note changes in end user functionality. Also, review new defects, write steps to test, outline information for change requests and notify clients. Identify and escalate issues to solution and engagement leadership and leverage internal and external resources to deliver problem identification and resolution.
Consult with clients during implementations to deliver client-specific venue configuration, testing and training.
Working Environment: Oracle Job Openings 2023
Hybrid & Onsite: No Relocation Assistance Offered
This position offers a Hybrid & Onsite working environment. Meaning you will split working time between a Cerner office or client site and remote. If your current geographical location requires relocating, Cerner will not offer relocation assistance to the specified location. #LI-Hybrid
Job Title
Oracle Job Openings 2023 |Testing Role for Freshers
Description
• 0-1 year experience in testing domain (Freshers can apply)
Estimated salary
Per hour –
Work Location
Postal code :
Bangalore
Employment Type
FULL TIME
Eligibility Criteria: Oracle Job Openings 2023
Basic Qualifications:

• At least 4 years of total combined higher education
• Bachelor's or master's degree in Computer Science, Computer Engineering, or related field
• 0-1 year experience in testing domain (Freshers can apply)

Preferred Qualifications:

• 0-1 year on manual testing
Expected Salary

for Oracle Job Openings 2023 |Testing Role for Freshers
The average salary that you can expect from the above job/internship opportunity is approximately ₹ 30,000 – 40,000/month. The amount can vary, it is just an approximation of the average salary for the above position. We tried to give you information to the best of our knowledge. We hope this information has helped you in some or another way. Meanwhile, you can check other jobs from our homepage that suits your salary/CTC expectations.
---
---
Welcome to GeeksGod Watch out for fake job offers asking for money. Legitimate jobs

never

charge fees. Trust your instincts and stay safe.
---
---
Apply Now: Click Here (Oracle Job Openings 2023)
---
---
---
---
---
Follow us on LinkedIn (122,000+ Follower) : Join Now
Important
All Company names, logos, and brands are the Intellectual Property of their respective owners. All company, product, and service names used in this website are for identification purposes only.
We are not associated with any company/agency/agent whose jobs posted on geeksgod.com, We are just an information provider for job openings. Read our Disclaimer Policy and Term of Service for more information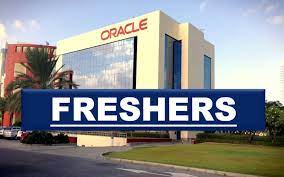 All employees must be legally authorized to work in the country where the position is located. Work visa sponsorship is not available for this position.Cerner is a place where people are encouraged to innovate with confidence and focus on what is important – people's health and the care they receive. We are transforming health care by developing tools and technologies that make it more efficient for care providers and patients to navigate the complexity of our health. From single offices to entire countries, Cerner solutions are licensed at more than 25,000 facilities in over 35 countries.
Cerner's policy is to provide equal opportunity to all people without regard to race, color, religion, national origin, ancestry, marital status, veteran status, age, disability, pregnancy, genetic information, citizenship status, sex, sexual orientation, gender identity or any other legally protected category. Cerner is proud to be a drug-free workplace.