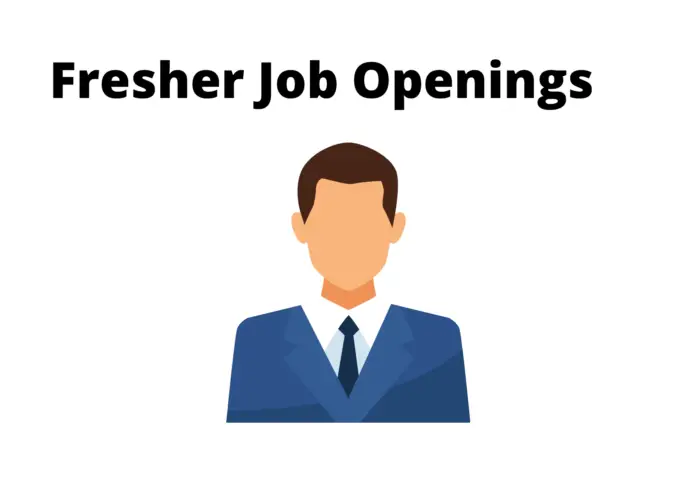 Unlock Your Potential as a Moody's Data Associate Jobs 2023
Moody's Data Associate Jobs 2023: Are you ready to be part of a global integrated risk assessment firm that empowers organizations to make better decisions? At Moody's, we believe in inspiring brighter futures and driving positive change through our products and people. We are on a mission to hire diverse talent and provide equitable opportunities for everyone to thrive in their careers. If you are passionate about financial data, have excellent problem-solving skills, and are eager to grow, then join us in our journey to make a difference. For more jobs, moody's internship are available on GeeksGod.
Embrace Growth at Moody's Data Associate Jobs 2023
Moody's is a developmental culture where we value individuals who are open to learning and growing. If you are excited about the opportunity to be a Data Associate but don't meet every single requirement, don't hesitate to apply. We believe that you may still be a perfect fit for this role or other open positions at Moody's. We encourage every candidate to take a step forward together with us.
Join the Ratings and Research Support Team – Moody's Data Associate Jobs 2023
As a Data Associate, you will play a crucial role in the Ratings and Research Support team (RRS) at Moody's. Your responsibilities will revolve around providing comprehensive data and process support. Your key functions will include:
1. Understanding Data Requirements: You will be responsible for understanding the dataset, input, and output requirements to ensure accurate data sourcing.
2. Gathering and Validating Data: You will gather data from various sources, validate it, and perform pre-described adjustments before updating relevant tools, templates, and databases.
3. Collaborating with Other Teams: Your work will involve interacting with other teams and sharing data and updates to ensure smooth workflow.
4. Identifying and Resolving Issues: As a Data Associate, you will identify and research data discrepancies or exceptions, escalate issues when needed, and follow up for resolution.
5. Continuous Improvement: You will proactively seek ways to improve processes, team dynamics, and work environments while delivering a high level of service.
Qualifications and Requirements : Moody's Data Associate Jobs 2023
To thrive as a Data Associate at Moody's, you should meet the following qualifications:
A Bachelor's Degree in business, finance, management, or a related field.
0-2 years of experience in business and financial data, along with proficiency in excel-based processes.
Knowledge of financial statements and financial terms to effectively analyze data.
Strong communication skills, both verbal and written, to effectively collaborate with teams.
Proficiency in Microsoft programs, including Outlook, Word, Excel, and PowerPoint.
Excellent attention to detail and the ability to complete processes without errors.
Demonstrated flexibility in managing high workload volumes and adapting to last-minute changes.
A proactive and resourceful mindset with a drive to make continuous improvements.
Join Moody's and Embrace Diversity
According to moody's glassdoor, it is very nice company. At Moody's, we believe in fostering an inclusive and diverse work environment. We provide equal opportunities to all qualified applicants, regardless of race, color, religion, sex, national origin, disability, protected veteran status, sexual orientation, gender expression, gender identity, or any other characteristic protected by law.
Conclusion: Moody's Data Associate Jobs 2023
Embrace a rewarding career as a Data Associate at Moody's. Join us in driving positive change, making better decisions, and building a brighter future. We encourage you to apply and be part of our mission to empower organizations and individuals to reach their full potential. Together, let's forward toward a better tomorrow.
---
---
Welcome to GeeksGod Watch out for fake job offers asking for money. Legitimate jobs

never

charge fees. Trust your instincts and stay safe.
---
---
Apply Now: Click Here (moody's careers)
---
---
---
---
---
Be vigilant against deceptive job offers that demand payment. Legitimate job opportunities never involve any fees. Always remember, never pay any money under any circumstances. Trust your instincts and prioritize your safety.
Follow us on LinkedIn (122,000+ Follower) : Join Now
Important
All Company names, logos, and brands are the Intellectual Property of their respective owners. All company, product, and service names used in this website are for identification purposes only.
We are not associated with any company/agency/agent whose jobs posted on geeksgod.com, We are just an information provider for job openings. Read our Disclaimer Policy and Term of Service for more information
What is the salary of Associate ESG Analytics Moody's?
The salary of an Associate ESG Analytics at Moody's may vary depending on factors such as experience, location, and qualifications. Generally, Moody's offers competitive salaries to its employees, including those in the ESG Analytics role. Candidates are encouraged to explore job listings or reach out to Moody's HR department for specific salary details.
Is Moody's Analytics a good company to work for?
Yes, Moody's Analytics is widely regarded as a reputable and desirable company to work for. As a global integrated risk assessment firm, Moody's empowers organizations to make better decisions, and it values a diverse and inclusive workforce. The company provides opportunities for career growth, learning and development, and a supportive work environment that encourages employees to thrive on every level.
What is the Moody's rotation program?
The Moody's rotation program is a developmental initiative that aims to provide employees with a well-rounded experience by rotating them through different departments or roles within the organization. This program allows individuals to gain exposure to various aspects of the business, build a diverse skill set, and develop a deeper understanding of the company's operations. It can be an excellent opportunity for professional growth and broadening one's career prospects.
What does Moody's Associate Analyst 3 do?
As a Moody's Associate Analyst 3, the individual plays a crucial role in the Ratings and Research Support team (RRS) by providing comprehensive data and process support. The responsibilities include sourcing, extracting, validating, and updating data and information from various sources. The Associate Analyst 3 works with Moody's internal tools, interacts with other teams, and contributes to maintaining accurate and up-to-date databases and files. They are also responsible for identifying and resolving data issues and communicating updates and workflow status as required.