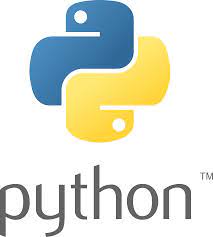 Last Updated on June 19, 2023 by GeeksGod
Remote Internship Drive | Scholarship
Python Developer Remote Internship, for more such off campus drives be updated on our website.
All Company names, logos, and brands are the Intellectual Property of their respective owners. All company, product, and service names used on this website are for identification purposes only.
Are you passionate about software development and seeking a remarkable opportunity to gain hands-on experience while working with a prestigious Management Consulting firm? TalentKompass Deutschland, a top Human Resources company based in Germany, is searching for a motivated Python Developer Intern to join our esteemed client. This remote position presents a fantastic opportunity for someone who is eager to learn and grow in a dynamic and fast-paced environment.As a Python Developer Intern, you will work closely with the software development and consulting teams, where you will be responsible for a variety of tasks, including software design, development, and debugging. You will have the unique chance to learn from experienced professionals who will provide mentorship and guidance throughout the internship. With this opportunity, you will gain valuable experience in software development, data analysis, and teamwork – all essential skills for a successful career in this field.
We are not associated with any company/agency/agent whose jobs are posted on geeksgod.com, We are just an information provider for job openings. Read our Disclaimer Policy and Term of Service for more information
Responsibilities for Python Developer Remote Internship
Assist in the design, implementation, and maintenance of software applications
Collaborate with cross-functional teams to gather requirements and develop solutions
Conduct research on emerging software technologies and trends
Participate in software debugging and performance optimization
Test and debug applications to ensure optimal performance and security
Support the team with general administrative tasks as needed
Contribute to the creation of technical documentation and user guides
Requirements for Python Developer Remote Internship
Basic understanding of software development principles and practices
Familiarity with Python and its associated libraries
Excellent written and verbal communication skills in English
Ability to work independently and as part of a team
Strong analytical and problem-solving skills
Knowledge of database systems, such as MySQL, PostgreSQL, is a plus
Experience with version control systems, such as Git, is a plus
---
---
Welcome to GeeksGod Watch out for fake job offers asking for money. Legitimate jobs

never

charge fees. Trust your instincts and stay safe.
---
---
Apply Now: Click Here (Job)
---
---
---
---
---
Follow us on LinkedIn (122,000+ Follower) : Join Now
Important
All Company names, logos, and brands are the Intellectual Property of their respective owners. All company, product, and service names used in this website are for identification purposes only.
We are not associated with any company/agency/agent whose jobs posted on geeksgod.com, We are just an information provider for job openings. Read our Disclaimer Policy and Term of Service for more information