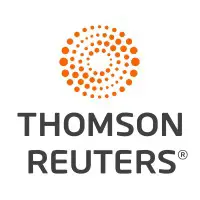 Off Campus Drive 2021
Thomson Reuters is hiring for Associate Software Engineer, for more such off campus drives, internships, free udemy coupons be updated on our website
| | |
| --- | --- |
| Job Title | Thomson Reuters Hiring Associate Software Engineer |
| Description | The key area of focus for this role is serving as a Software engineer for a multi-year project to deliver new and reengineered systems using AWS and its capabilities with excellent proficiency in Java, Angular, JavaScript, and/or Python |
| Work Location | Bengaluru – INDIA |
| Employment Type | FULL TIME |
Summary of the role: 
The key area of focus for this role is serving as a Software engineer for a multi-year project to deliver new and reengineered systems using AWS and its capabilities with excellent proficiency in Java, Angular, JavaScript, and/or Python. This role is for a highly motivated, innovative and detailed oriented individual who will make an impact by contributing the team's development needs right away.
What's in it For You: 
Working on a fast paced and highly visible project with exposure to Cloud and other cutting-edge technologies with opportunity to innovate. An excellent opportunity to work in a company with great work culture that promotes work life balance.
Key Skills for the role
Very Strong in Java.
Strong in OO design patterns and concepts
Good knowledge of AWS Console
Good knowledge of AWS Database Offerings
Good knowledge of AWS Container offerings
Job Description
Good knowledge of AWS Step functions
Strong understanding of Agile and Scrum methodologies
Strong written and verbal communication skills
Ability to work under pressure
Attention to Detail
Desired Skills
Knowledge of AWS CI/CD pipelines
Knowledge of Agile/Scrum tracking tools
Knowledge of XML, XSLT is a plus
Knowledge of J2EE frameworks, Spring, Hibernate, JPA is a plus
Ability and keen on picking up newer concepts like AI/ML, Data Science etc. and technologies
Job description
Development of high-quality code in Java, Python, JavaScript, Angular JS, and /or Angular
Work with XML content
Write Lambdas for AWS Step functions
Adhere to best practices for development in Java, Python, JavaScript, Angular JS, and Angular
Come up with Functional Unit Test cases for the requirements in Java, Python, Angular JS, and/or Angular
Actively participate in Code review of own and the peers
Work with AWS Container offerings and their provisioning
Work with AWS Security for provisioning
Work with AWS Database offerings.
Work with AWS Console to be able to provision the services
Understand Integration points of upstream and downstream processes
Learn new frameworks that are needed for implementation
Maintain and update the Agile/Scrum dashboard for accurate tracking of tasks
Proactively pick up tasks and work toward the completion of it with aggressive timelines
Understand existing functionality of the systems and suggest how we can improve
Experience and Qualification
AWS certified (Good to have)
A four-year degree in computer science or a related field is required.
Graduate training in business or technology is a plus, but not required.
Amazon & Flipkart exciting Deals and Offers Click Here
Join Our Groups For Latest Updates
| | |
| --- | --- |
| Join Telegram Group [70,000 + Members ] | Click Here |
| Join WhatsApp Group [Off campus drives] | Click Here |
| Join WhatsApp Group [Internship drives] | Click Here |
| Join For Amazon and Flipkart DEALS & OFFERS | Click Here |
---
For Government Jobs & Preparation Material : Click Here

(Mandatory to join)
Apply Now Click Here(Thomson Reuters Campus drive link)