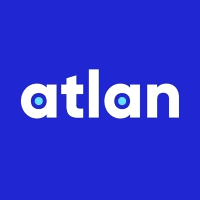 Internship Drive 2021
Atlan is hiring for Frontend Engineering Intern, for more such off campus drives, internships, free udemy coupons be updated on our website
| | |
| --- | --- |
| Job Title | Atlan Hiring Frontend Engineering Intern |
| Description | Work across verticals to design an eye-catching and responsive user interface, make the user experience on our platform simple and seamless and implement the background functionality in the most cost effective and memory-friendly way. |
| Estimated salary | Per hour – |
| Work Location | Postal code : |
| Employment Type | FULL TIME |
At Atlan, we started as a data team ourselves tackling problems like national level healthcare and poverty alleviation with data science (TED talk; Case Studies)
What will you do?
Work across verticals to design an eye-catching and responsive user interface, make the user experience on our platform simple and seamless and implement the background functionality in the most cost-effective and memory-friendly way.
Collaborate with our Engineering Team to set up integrations and design the storage and querying infrastructure.
Set up SDKs to interact with the backend over HTTP in the most secure and object-oriented way.
Bring new features by building beautiful and intuitive interfaces for our users.
Help the team design user flows and iterate the product based on feedback from our customer-facing teams.
| | |
| --- | --- |
| Join Telegram Group [90,000 + Members ] | Click Here |
| Join WhatsApp Group [Off campus drives] | Click Here |
| Join WhatsApp Group [Internship drives] | Click Here |
| Join For Amazon and Flipkart DEALS & OFFERS | Click Here |
Last 24 Hours to Register –
Job Placement Preparation Crash Course – Complete Job Preparation Course – Crack Product Based Companies in 15 Days
---
---
---
---
---
Follow us on LinkedIn (122,000+ Follower) : Join Now
Important
All Company names, logos, and brands are the Intellectual Property of their respective owners. All company, product, and service names used in this website are for identification purposes only.
We are not associated with any company/agency/agent whose jobs posted on geeksgod.com, We are just an information provider for job openings. Read our Disclaimer Policy and Term of Service for more information